LinkedIn recently got a fresh new look. The social networking site says it's the largest redesign since its inception. The company hopes users will find the new design more intuitive and easier to use. LinkedIn claims users were apparently "overwhelmed" by the old design.
Here on the Trellist Insights Blog, we wanted to share what we've seen so far as it relates to the changes on both individual LinkedIn Profiles and LinkedIn Company Pages.
Individual LinkedIn Profiles
When it comes to individual LinkedIn Profiles, we've noticed an overall simplistic design to engage more members. Searching for people, jobs, companies, etc. is more streamlined. The toolbar puts greater emphasis on actions users can take. Messaging has been revamped and is a lot like Facebook Messenger and now includes a pop-up window.
Banner images are displayed even more prominently and have changed in size. Insights are also displayed more prominently related to who has viewed your content. There's more emphasis on enhancing your profile, including tips on how to make the most out of your profile.
LinkedIn Company Pages
There are some fairly significant design changes for Company Pages. First, LinkedIn updates appear more prominently on the page. If you're a page admin, LinkedIn showcases a quick look at analytics. Page visitors have the ability to select "Updates," "Overview" and "Jobs" via tabs.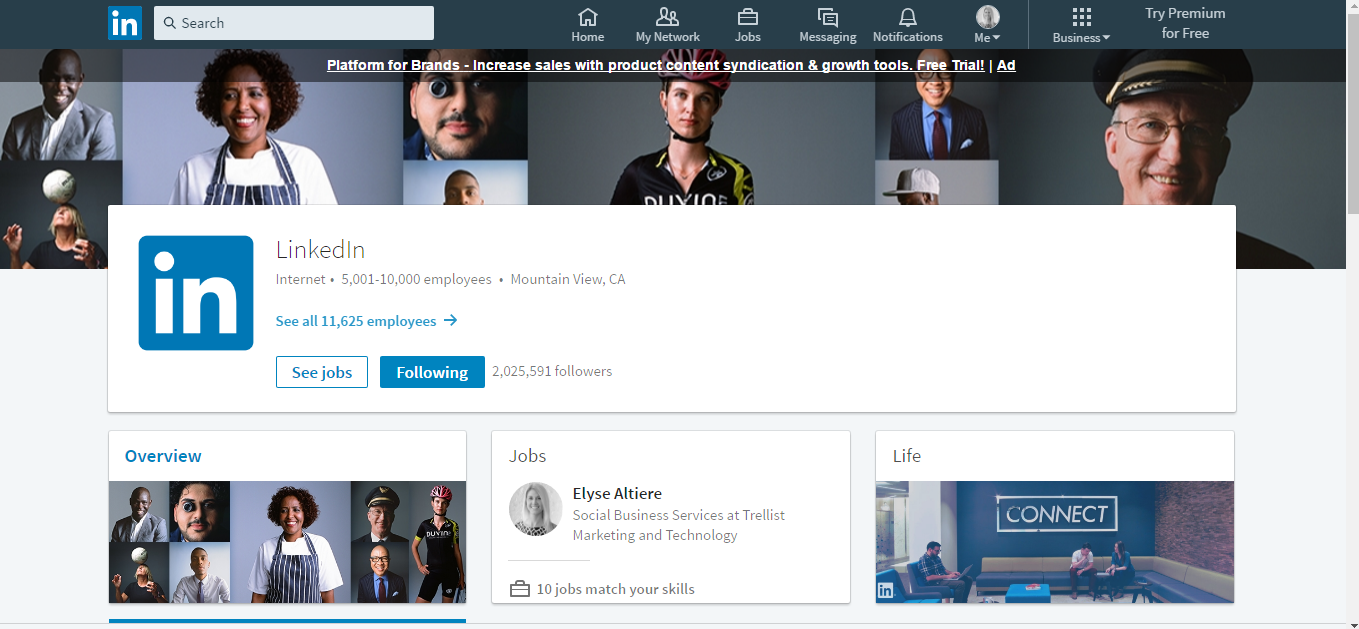 Page admins still have the option to display a background image to highlight their company/brand, however it's smaller in size and appearance from the previous version. There's also an option to update an image under the "Overview" tab that highlights the company's "About us" section. Last, but not least, when sharing an update, targeting is more obvious in the dropdown menu.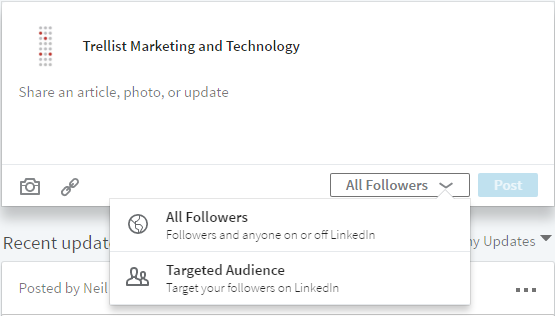 We'll be tracking our personal profiles and the Company Pages we manage to see how these design changes will impact overall engagement. If you have anything to add, we'd love to hear from you.
To learn more about our approach to managing social media, be sure to contact us at socialbusiness@trellist.com.