COVID-19 has disrupted the world of health care provider (HCP) marketing like nothing before. Yes, pharma marketers and their sales forces have faced market disruptions in the past, like the rise of digital engagement (remember when reps started getting iPads?) and the abrupt halt to air travel due to 9/11. But we've never seen a change this big happen this fast. We're living through nothing short of a paradigm shift as it relates to HCP marketing, especially when it comes to personalized rep engagement.
To thrive in this new world, pharma companies must find effective, virtual ways to engage, educate, and interact with HCPs. Just as social distancing has prompted many physicians to move their patient visits online, pharma marketers must follow suit with innovative ways of communicating. Marketers looking to create meaningful digital connections with HCPs need to adopt a holistic, humanistic, and long-term approach to the current challenge.
But how? The first step is to build your digital toolbox. Consider developing a series of email communications and downloadable assets that nurture your HCP relationships. By including bite-sized materials, like clinical study infographics, fact sheets, and patient profiles, you can deliver a steady stream of targeted, meaningful, and personalized educational content to your clients and prospects.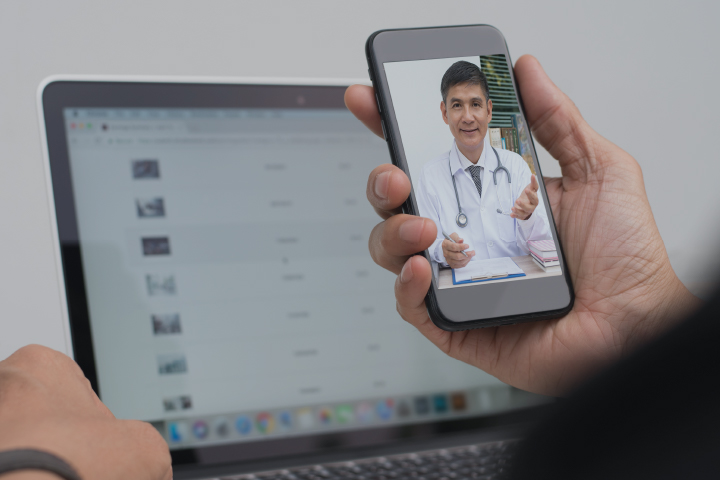 Just because your sales reps can't knock on doors doesn't mean they should forego personal outreach entirely. They can use the assets mentioned above during virtual, one-on-one calls to keep the human element in their sales efforts. (When building out communications that complement your NPP campaigns, keep in mind that in general, physicians are more receptive to rep-triggered emails than generic, impersonal messages.)
But let's not ignore the 800-pound gorilla in the room. How can pharma marketers replace the booth traffic, lead generation, and brand awareness that were once linked to medical conferences and other live events? While these large, in-person gatherings likely will return eventually in some form, for now you need to find ways to replace those coveted tradeshow impressions and conversations.
Virtual conferences and webinars are a must-have for speaking to captive HCP audiences, and many conference organizers have already shifted their programs online. Marketers, too, need to find ways to fill the void left by cancelled events and explore new ways to bring a personal feel to their own content. Video conferencing is an invaluable tool for making this transition, but be sure to select a platform that enables engaging, two-way dialogues—an interface that allows attendees to not only view your materials but also see your facial expressions—all while providing the right level of security to support industry standards.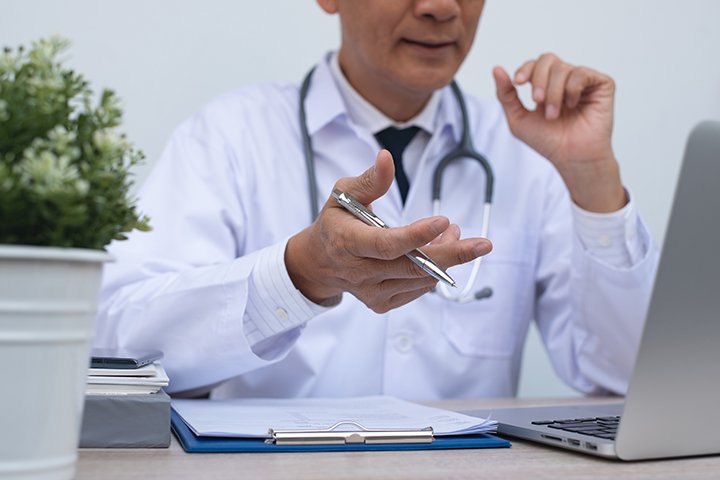 While virtual conferences and webinars provide a crucial substitute for bringing your message to a larger audience, you'll still have a hard time breaking through without a booth presence. Pulling off a memorable "virtual booth" experience requires a little more creativity.
By combining cutting-edge virtual technology with a bit of old-school direct mail, you can create the ultimate in-person conference. Augmented and virtual reality experiences are easily had in a physician's home or office through devices like Google Cardboard and web-hosted platforms, providing the "wow factor" you've been missing. Go ahead and demo those patient profiles via an at-home augmented reality web experience, or allow your audience to "touch," "feel," and experiment with your new medical device with the help of virtual reality. Supplement those experiences with personalized rep materials and a thumb drive containing all of your traditional print assets, and you've got an impactful "booth-in-a-mailbox" experience.
While it may seem obvious, now is the time to double down on digital channels you may have overlooked in the past. Social media, blogs, and online forums, Google Search Network ads, and digital advertising in online journals and publications should all play a larger role in your HCP marketing mix. The key to marketing success in this new world is to leverage the full digital marketing toolbox in the most impactful and cost-effective way possible, complementing your NPP efforts with new solutions for reaching HCPs on a personal level, along with more traditional tactics like direct mail.
Whether you've got your new COVID-19 marketing strategy locked and loaded or need a little help getting started, the pharma marketing experts at Trellist and DHY Consulting can help you and your sales representatives succeed. Give us a call or fill in the form here for some brainstorming—or if you just need a virtual shoulder to cry on. We're here, and we're ready to help.