Last month, Instagram – the popular mobile app for photo aficionados worldwide – launched Instagram Stories. The feature is the app's response to the Snapchat craze. Stories will encourage users to share photos, videos and text that disappear after just 24 hours.
Some brands have fully embraced Instagram Stories, while others are still getting the hang of this new feature.
The team at Trellist cobbled together this handy infographic of pros and cons for social media managers who are thinking about elevating their Instagram strategy to include the Stories feature.
Check it out below and feel free to share it with your network: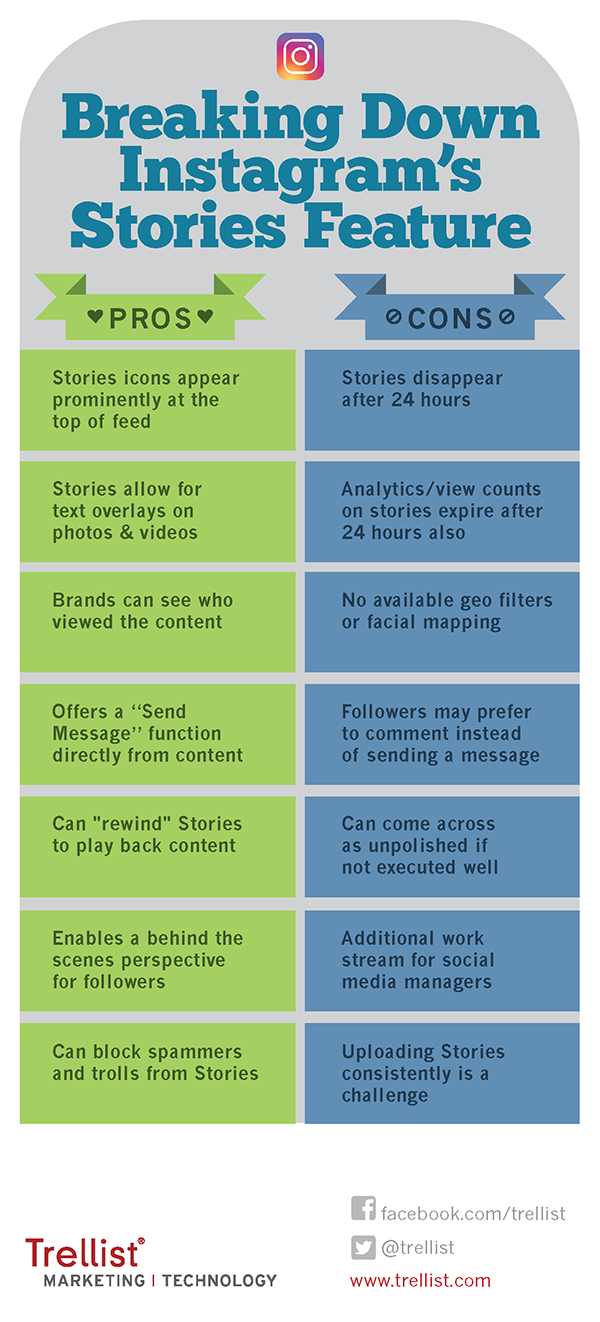 Keep up with the latest in Social Business and Social Media strategy and trends from Trellist at www.trellist.com/social-business.