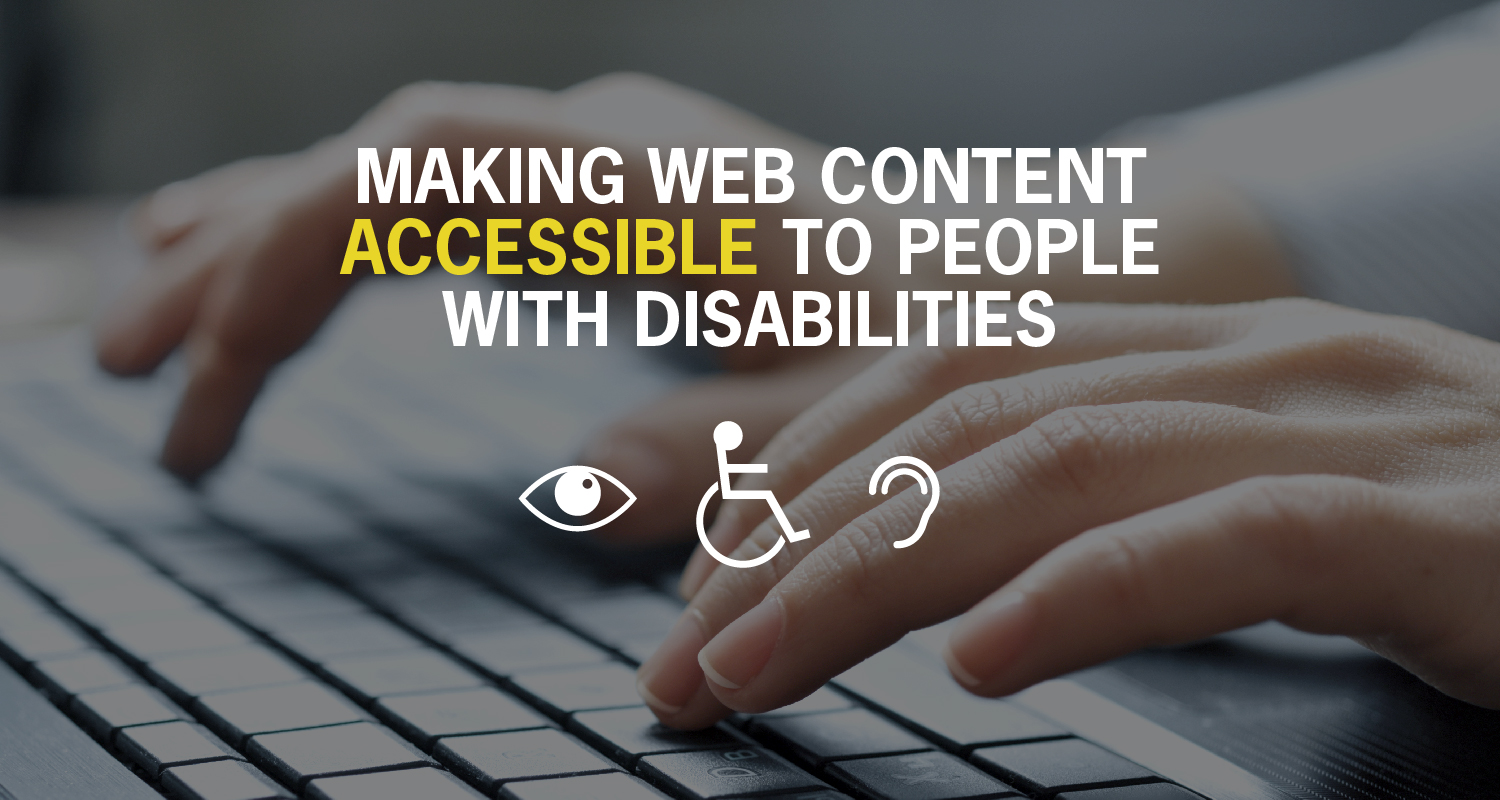 No one thinks twice when they see a wheelchair access ramp to a building. Stoplights have audible "walk" signals for the visually impaired. ATMs have braille type next to the keypads. The last presidential inauguration speech included a sign language interpreter following the president word for word. Virtually every television comes equipped with a closed-caption option. So what about making online content optimized for people with disabilities?
Section 508 of the Rehabilitation Act of 1973 requires federal agencies to make their electronic and information technology accessible to those with disabilities. Generally speaking, Section 508 requires agencies to give employees and members of the public who have disabilities access to information comparable to the access available to others. Nothing in Section 508 requires private web sites to comply, unless they are receiving federal funds or are under contract with a federal agency.
The Americans with Disabilities Act of 1990 (the "ADA") was modeled after the Rehabilitation Act of 1973, but it is a separate law with separate requirements. Title III of the ADA outlaws discrimination on the basis of disability with regard to the full and equal enjoyment of the goods, services, facilities, or accommodations of any place of "public accommodation." Till now, courts have generally held that the ADA cannot be applied to activities on the Internet. That may change.
While neither the ADA nor Section 508 currently requires that private companies optimize online content for people with disabilities, more and more companies are doing so voluntarily. Why? Here are a couple reasons for you to consider:
Marketing and PR
Treating all customers fairly isn't just a nice thing to do — its message can carry a lot of PR weight, especially when your business is the first organization in your industry to voluntarily meet the accessibility requirements of the ADA and Section 508. Private entity compliance with ADA and Section 508 accessibility standards also provides a compelling PR opportunity to tell the public a human-interest story that both builds and strengthens customer relationships.
Legal
What is considered a "public accommodation"? The Equal Employment Opportunity Commission interprets a "public accommodation" as a private entity that owns, operates, or leases restaurants, hotels, offices, stores, parks, schools, libraries, and other such places. The broader meaning for "public accommodation" is any place that has public access. The increasing move, especially in the financial industry, away from physical locations and towards e-commerce, particularly when coupled with marketing that touts the ease of online transactions and encouraging customers to increase their online interactions, means that this debate will only intensify.
Compliance with the ADA and Section 508 isn't easy. Making electronic information accessible to those with disabilities involves fine-tuning interactive information with specific best-practice design and coding methodologies that work hand-in-hand with content navigation tools for those individuals. Information needs to include coded recognition for screen readers, mouse-free adaptability, tagged page navigation, advanced scrolling…and a lot more. Achieving full compliance also involves carefully choreographing IT, web design, and web development for a unified, optimized output.
Some companies have formed special teams to try to tackle optimizing content. But for most companies, this is a larger task than they can handle internally. Trellist works with companies, including leading financial institutions, to make their content ADA- and Section 508-compliant for a variety of reasons–PR, legal, or maybe they just feel like it's the right thing to do.
If you'd like to learn more about optimizing your content for people with disabilities, follow us on twitter @trellist , or connect with us via info@trellist.com.