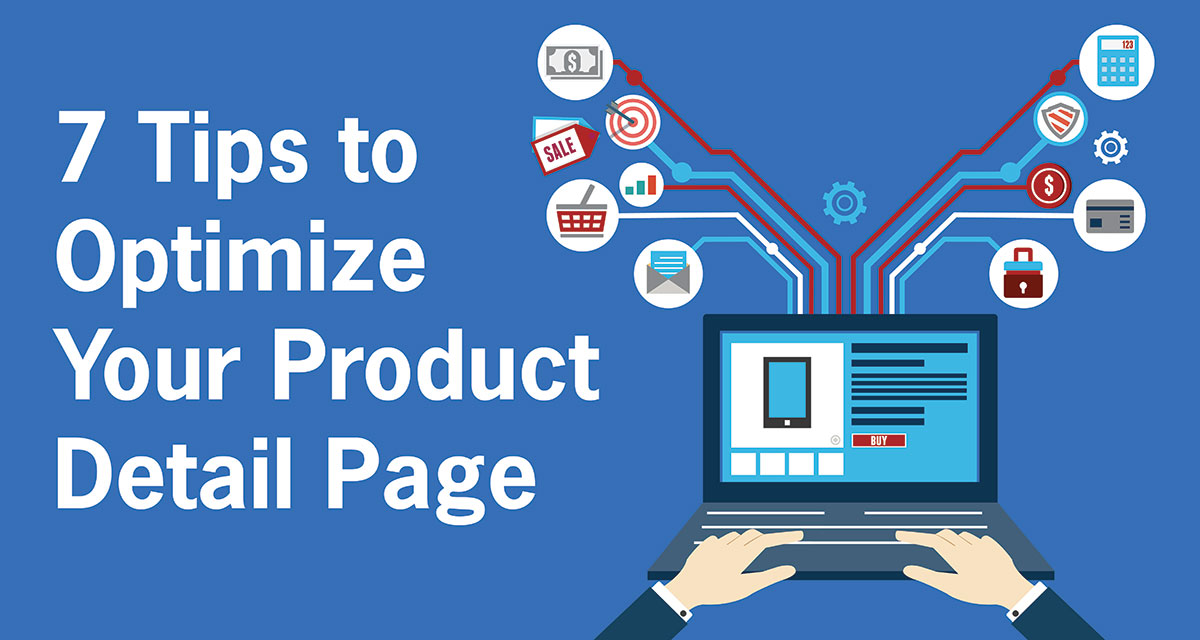 Think about how you, as a consumer, make an online purchase. You probably know what you want and may have a product category in mind that fits your need. However, there are likely many different products available. So you do a search or visit your favorite online mega-retailer's website to check out the product options for a potential match. What you find will ultimately influence your decision and make or break the sale for that brand.
Virtually the same dynamic exists in the B2B space between manufacturers and their end customers, and your marketing efforts should be focused on meeting customers' needs in much the same way. There are many ways to nurture a potential buyer through the sales funnel, but swaying their decision to purchase your product over a multitude of other options may come down to the strength of your product detail page. Having details about your product gets you in the game as a potential provider, but the strength of those details and the way you present them is ultimately what drives the conversion. Getting these pages right should be among your top priorities as a product marketer.
These seven tips and tricks will help you identify areas to focus on, with steps you can take to make each of these elements a little better.
1. Use the right keywords in product descriptions
These same keywords should be fodder for your product descriptions. They'll help your pages appear higher in search results and also spark recognition among customers who have those keywords in mind when searching for products like yours. However, always remember to write for a human audience, not a robotic one—even if SEO is an important part of your product marketing strategy. You'll never out-game the search engine algorithms, so write descriptions that will engage the customers you've identified in your 1:1 marketing playbook.
2. Include FAQs on the page to help users troubleshoot
You've heard all the questions about your product before. Whether they've been fielded by your customer service team, discussed at a trade show booth, or expressed through an online contact form, you likely have a list of frequently asked questions at the ready. How does your product work? What comes in the box? What are the dimensions? All of these questions have been answered before, and providing them on the product detail page in the form of an FAQ section is another way to market all of the important aspects of the product. You should also provide an option for asking any questions that haven't been answered, which is a great way to field additional market research about what's important to your customers.
3. Tell a story with videos and images
Product detail pages are chock-full of information, but they don't yet replace seeing and experiencing a product in person. The right images and videos can tell your product's story in a way that helps bridge the gap between the real world and virtual one. These images and videos can focus on features that aren't apparent in written descriptions, functionality that may not be obvious, or comparisons to existing methods that show how your offering is superior. People love a story, and this is your chance to tell a visual one about your product.
4. Build the brand promise into the description
Speaking of stories, the product detail page is also a place to tell your brand story and reiterate your brand promise. Since people may be deep-linking into your page from a search engine, they may not know much about your brand before they get there. The product description is your chance to talk about quality, guarantees, speed, and anything else that may set your product and your company apart from the competition.
5. Maximize opportunities for conversion
The product detail page is one of the last steps in the sales funnel, so you should do just that—SELL. Make sure it's filled with call-to-action language and is clear about what the customer needs to do to purchase, including obvious buttons and streamlined order forms. You should also A/B test the varying colors, sizes, and call-to-action language to see how performance changes. Just be sure to change only one variable at a time to pinpoint what improves performance.
6. Consider search volume when naming products and product pages
When you're naming a product and the related product detail page, consider the search volume for the term you're using. Tools like Google AdWords Keyword Planner offer an easy (and free) way to identify closely related words and phrases that may be more popular among your customers based on search volume. Every term in your keyword planner will have a "more like this" button; click it to reveal even more potential keywords to use for your product name and product page title.
7. Put away the cookie-cutter content
Creating content for the product detail page is not the time to cut and paste; in fact, doing so will do more harm than good when all of your products start to run together in your customers' minds. These pages should be unique and help differentiate the features and function of the product offering. Creating unique content can be challenging if you have a large number of products to define. If this is the case, focus on the top products first, and work your way to less popular products if and when resources allow.
At Trellist, we help brands define their merchandising strategy and then implement it across a variety of channels, including product detail pages. We're happy to share our best practices if you need help refining your approach.
To start the conversation, contact us at digital@trellist.com.